The Analysis Server handles import of the Analytical Data from the Spectrometer. The Analysis Server tab allows instrument specific configuration.

Depending on the SETUP_STEP2_(Instrument) chosen during installation, the available options may vary depending on spectrometer brand.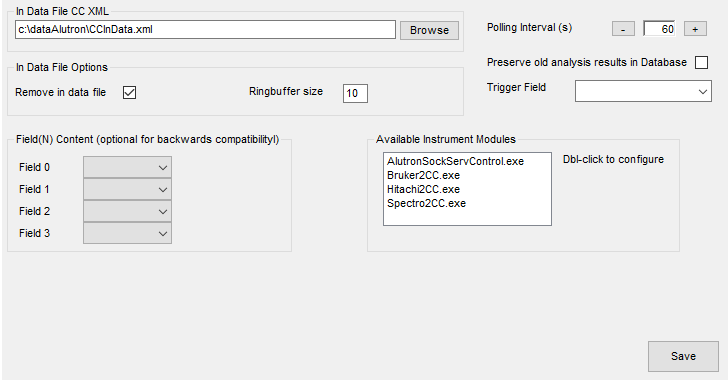 Default value does not need changing.
Set the interval the server will check for new analytical data.

Check to delete the analytical data file after it has been imported.

Set the number of files in the ringbuffer.

Check to store imported data in the ChargeCalc database.

Trigger field used in multiple spectrometer environment.

Legacy configuration not in use.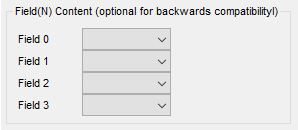 Socket and instrument specific settings.