AdjCalc – Cost Optimizing Melt Correction
AdjCalc contains everything needed to correct an existing melt after an analysis has been performed.
The AdjCalc version has modules for:
AdjCalc – Adjustment Calculation
Info Server – Analytical result import
Database Admin – Product and Quality Configuration
Source Materials Admin – Source Material Database
AnaMan – Analysis Editor
System Utility – System Parameters
Dependent modules
When an analysis is saved on the spectrometer the result are automatically imported and the AdjCalc window opens. It is possible to configure the response that only selected results will be displayed. You can also have a computer at each furnace, configured to react only on relevant results. Once the melt is optimized the operator prints a weigh bill and loads the furnace.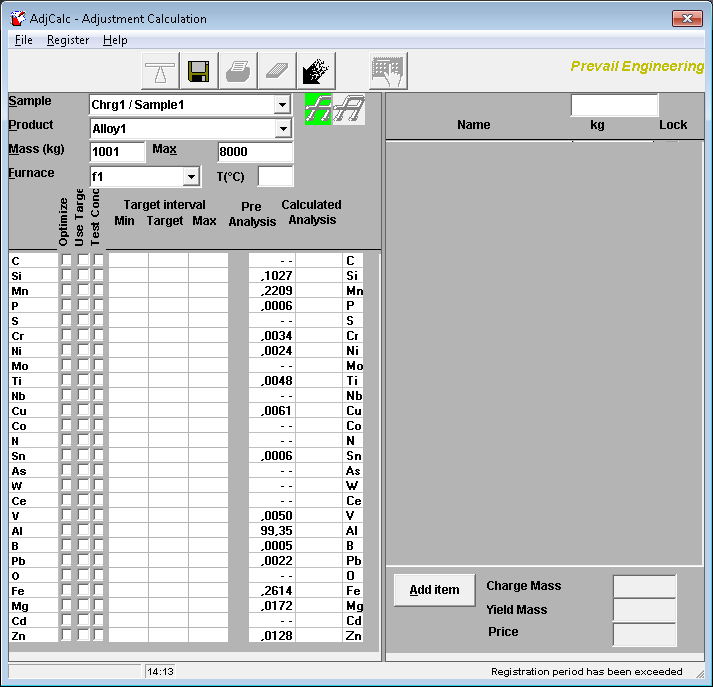 The Database Maintenance module is used for setting all product and source material specifications such as Yield and Source groups, source limits and equations.