ProdCalc – Melt Design and Scheduling
ProdCalc contains everything needed to schedule, charge, track and correct a melt while keeping your shift on track from start to finish.
The ProdCalc version has modules for:
Schedule – Charge Scheduling
ProdCalc – Charging calculation
Action – Melt actions log
Charging – Charged amount and inventory tracking
AdjCalc and its dependent modules are included in the ProdCalc package.
The production cycle is simply started by entering a new melt into the Schedule.You can prepare several melts in advance and also copy, delete and move melts.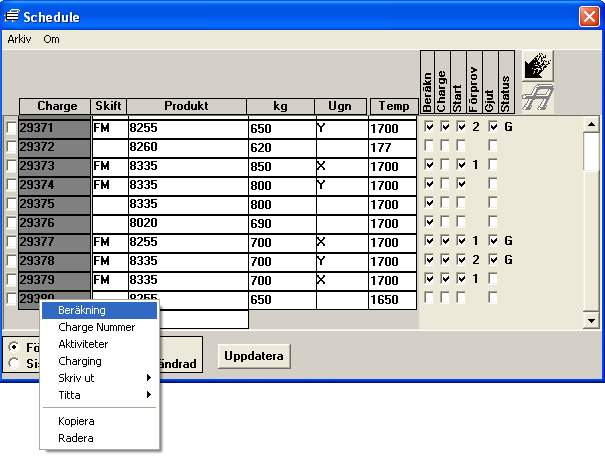 The initial charge is calculated in ProdCalc module, called from the drop down menu in Schedule.
ProdCalc allows you to optimize the melt automatically and/or make manual adjustments, including adding recycled materials or other source materials.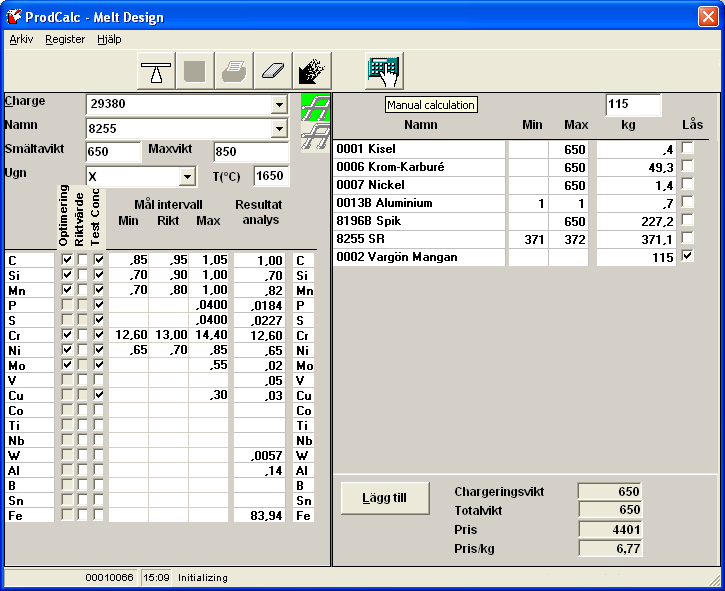 At charging time, the operator can print a weigh bill.The actual amounts of charged source material is entered into the database with the Charged Amount Module thus updating the inventory database.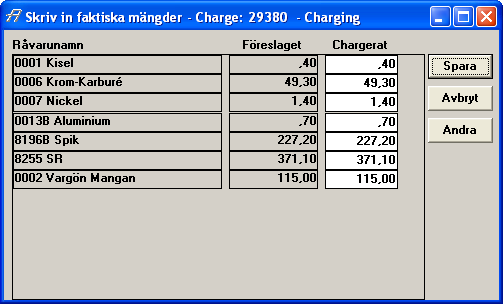 When the melt is started in the furnace the melt status is signed and set as "Started" in the Action's Module.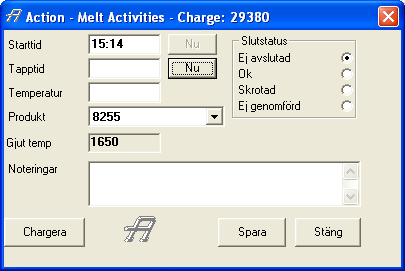 Samples are taken from the melt and analyzed in the laboratory using a Spectrometer.
After an analysis is finished in the spectrometer, the analytical results are saved and automatically transferred to the AdjCalc module which opens and displays the analysis.After the adjustment calculation the operator saves the result and prints a new weigh bill.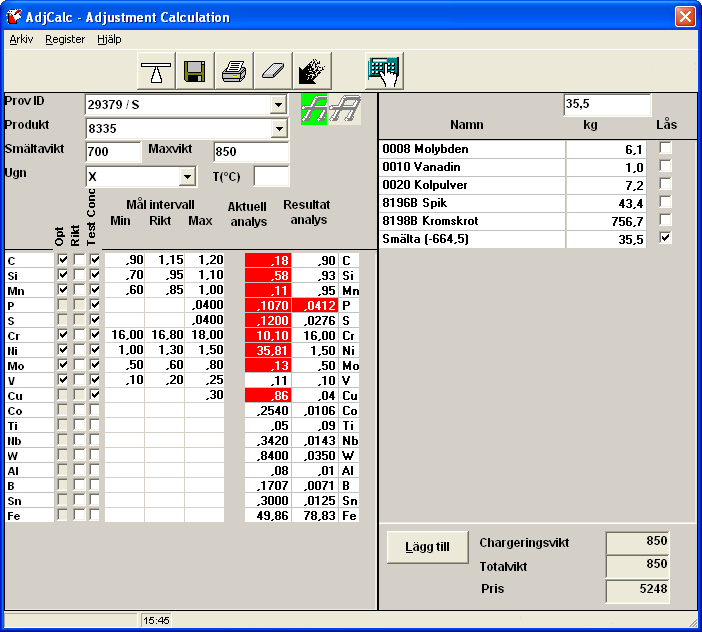 At pouring time, the melt status is set to "Pour".Finally the status of the melt is set to "Accepted" and all production data is transferred to the history log.